Control system and visualization
ESA Plating s.r.o. designs and implements fully automated processes for surface treatment lines, disposal stations, etc.
The control and monitoring of individual nodes, including the automatic conveyor system and technological equipment, is carried out with the help of a programmable logic controller (PLC) and a technological computer or touch operator panel.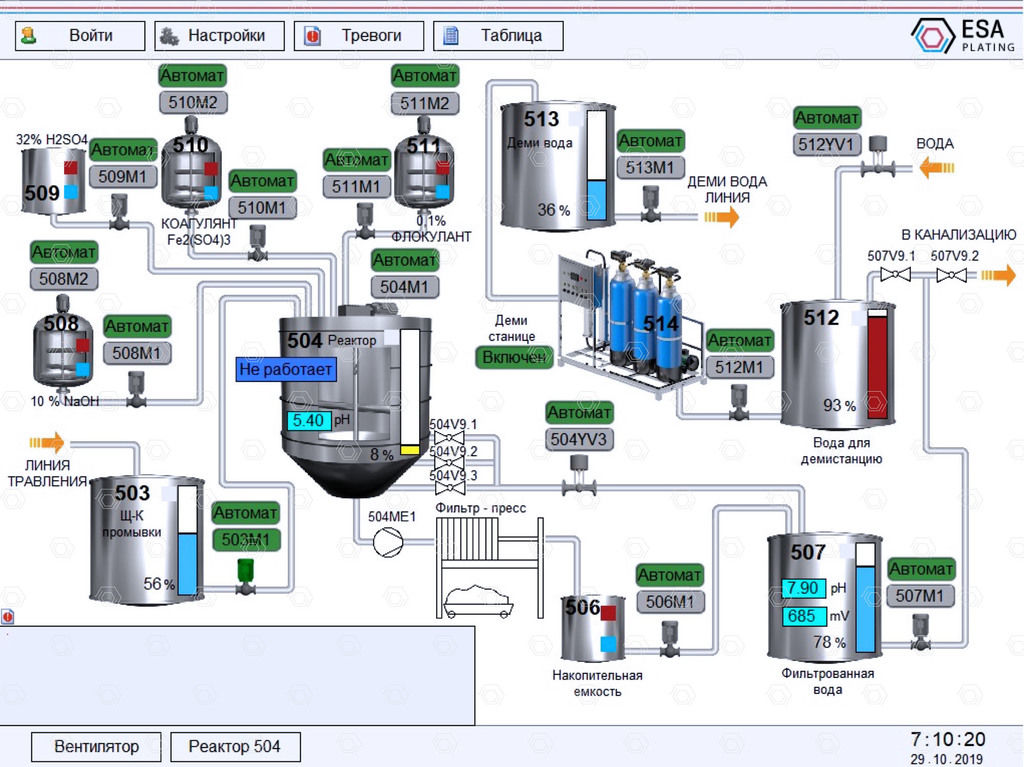 PLC are used exclusively by Siemens, which have maximum performance, reliability and flexibility. Their support and prevalence are also a big advantage.
The visualization is tailored to the customer's application and requirements. It offers graphical imaging of the technological process including all important variables and signalling of fault reports. Users operating the device are differentiated according to access rights. An unlimited number of recipes with the required parameters can be created for goods entered into the line. All processing data, alarm reports and product records are stored in the database with the possibility of subsequent creation of graphs, tables and reports (by goods, date, users, etc.).
The software is developed by a team of experts who use their many years of experience to increase the efficiency and productivity of the manufacturing process.